You would have definitely heard of the brand name Hemani. Well, this brand has established itself as a reputed company for selling herbal and natural products like herbal oils, teas, massage oils, aromatherapy products and herbal skin care products. Here we will be doing a detailed review of its amazing products. 
YOU CAN ALSO LEARN MORE ABOUT THE COMPARISON OF PEEL-OFF WAX AND REGULAR WAX HERE!!
Review of Products of WB By Hemani
During the tough times in regards to skin care and beauty products, Hemani joined hands with Waseem Badami to launch completely natural products.
Packaging:
All of the products are properly packaged in a fin packaging. They improve the look of the product by making it more appealing to the customers.
Products:
We will be reviewing three main products here.
1- Honey Soap:
Since honey is anti-microbial so it will protect from the attack of bacterias.
This soap will protect from the damage of the sun and make skin appear younger as ever. It will also protect the damaged skin.
One of the best features is that honey soap will heal the acne breakout and remove the spots.
And yes, you get the desired skin glow in no time!
2- Herbal Rose Soap
This soap is amazing if you have sensitive and dry skin. It will make skin well hydrated. It is the perfect treat for you with amazing compounds.
The best part which it offers is the soothing fragrance.
Plus it is super reasonable and economical.
3- Moisturizing Face Wash With Olive Extract
Before mentioning anything, it has awesome fragrance!!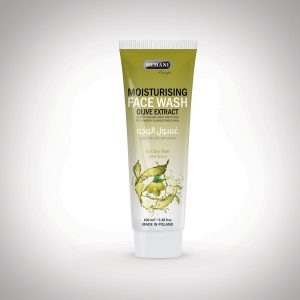 The olive extract will remove all the impurities from your skin.
Yet again, it is awesome for dry skin.
It will moisturize your skin and fight the acne breakouts.